Minjie | Minjie Officially with Membership of IMFA
---
Minjie to join IMFA family


Here comes an event that Minjie has officially owned the membership of International Molded Fiber Association (IMFA).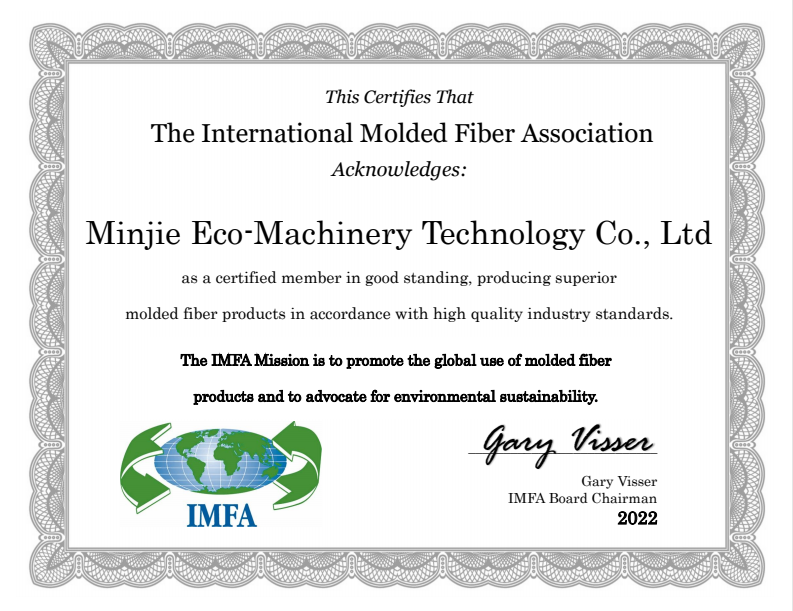 IMFA is an association (with its official website: www.imfa.org ), not for profit, representing and resourcing the interests of manufacturers of molded fiber products, industry suppliers and service providers.
Minjie, with its ambition: to make sky bluer, shall work closely with IMFA to contribute to the molded fiber industry. Leave the chance to Minjie, and you are worth the attentive service with suitable and feasible molded fiber solutions to machinery, mold and product.
For more information about IMFA, you can also surf Minjie Eco-Machinery Technology Co., Ltd | IMFA
Relate Blog
undefined
Minjie Eco-Machinery Technology Co., Ltd.
Factory
Tangxia Town, Pengjiang District, Jiangmen City, Guangdong, China
Operation Center
Lihe Science Park, Shishan Town, Nanhai District, Foshan City, Guangdong, China
---