[News] More Involvement and Expectation by  JD.com in Pre-made Food Industry
---
Food comes as priority to citizens. In the food industry, the market size of pre-made food is about to reach 400 billion yuan.


Pre-made food reduces the operating costs of restaurants and improve the quality of life of consumers under the fast pace of life. Therefore, catering businesses on the B-end and retail consumers on the C-end are all users of pre-made food. The stimulation of consumer demand has driven the rapid growth of the category of pre-made food.
In 2021, the scale of the pre-made food industry was 345.9 billion yuan, estimated that it will reach 419.6 billion yuan this year and the market size is expected to reach 1,072 billion yuan by 2026.
A few days ago, data from a public opinion survey initiated by an authoritative organization showed that 89.3% of consumers have a strong willingness to consume pre-made food. Leveraging this part of the population's demand for pre-made food will bring huge business prospects to industry merchants.
And the market opportunities brought by pre-made food are also constantly being released. Not long ago, JD.com released the consumption data for the first 8 months. 33 categories have a growth rate of more than 30%, and 12 categories in the food industry are on the list, including pre-made food, with a year-on-year growth rate of 87%.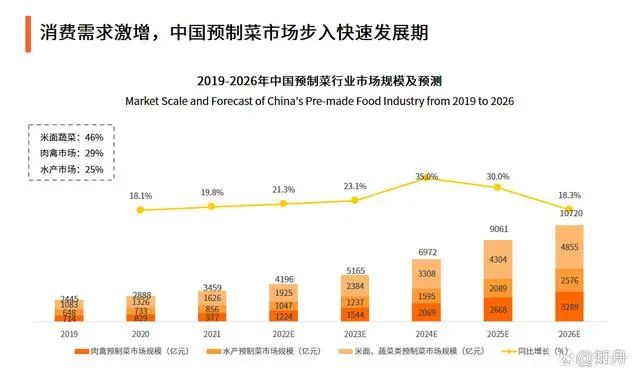 *The scale of the pre-made food market has increased year by year
Pre-made food has been a consumption hot-spot in the past two years, and JD.com has also set a clear development goal for this blue ocean market: in the next three years, JD.com shall substantively support the sellers with pre-made food, targeting to create 20 brands with sales of over 100 million yuan and 5 brands with sales value of over 500 million yuan.
Earlier, JD.com started to set up an operation team to focus on pre-made food. This year, pre-made food was classified into the strategic support category, regarded as a potential category.
It is beneficial for entrepreneurs who was and has been in this category. On the one hand, it reflects that there is still a lot of market space to be tapped. On the other hand, the strong support of the platform will also bring a lot of resource tilt to the settled merchants.What's more, JD.com platform has already made a clear layout for supporting the pre-made food and tilting the traffic of the merchants. On the JD.com APP side, by way of keyword search, setting up pre-made food channel, carrying out multi-scenario marketing recommendation, list and other portals, the pre-made food products are diverted. Through the diversion of these traffic windows, it is foreseeable that the business prospects of merchants entering and opening stores are very high considerable.
For those who want to open a pre-made food store on JD.com, it shall also need to meet these basic threshold conditions.
1. Company business license
2. General taxpayer qualification certificate
3. Trademark Registration Certificate / Trademark Registration Application Acceptance Notice
4. Sales authorization letter: a complete authorization chain that starts from the trademark holder and is authorized to the main body of the company
5. Food production license: The production category must be consistent with the product in the inspection report.
6. Quality inspection report
7. The business license of the production unit (if the settled business is a manufacturer, and it is self-produced and sold, it is not necessary to provide it repeatedly).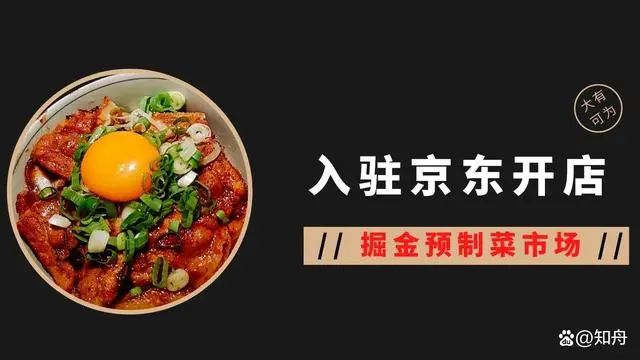 JD.com enters the Nuggets prefabricated vegetable market business
The market for pre-made food has opened, and the industry prospects are very promising. Meantime, it is a great opportunity for molded fiber food packaging to get involved more in this field, beneficial due to its being biodegradable, eco-friendly.
Relate Blog
undefined
Minjie Eco-Machinery Technology Co., Ltd.
Factory
Tangxia Town, Pengjiang District, Jiangmen City, Guangdong, China
Operation Center
Lihe Science Park, Shishan Town, Nanhai District, Foshan City, Guangdong, China
---